BNH Umpires win tournament against Auckland Umpires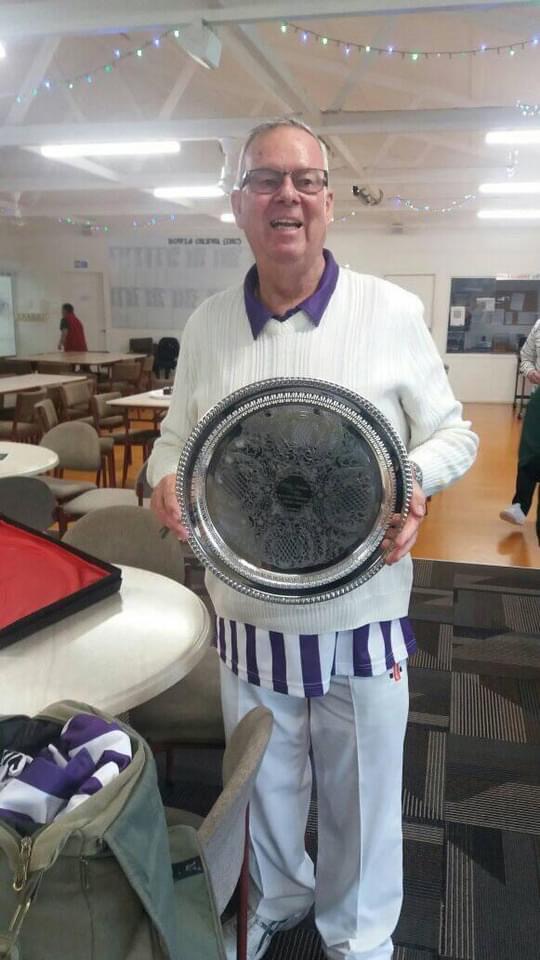 Earlier this month North harbor umpires hosted Auckland umpires at our annual tournament. It was a great chance for us all to socialise.  Happily, North Harbour won the Molly Mortimer trophy,  silver tray donated by Jean Ashby and her sister in memory of their mother.  This trophy has been played for annually since 1984.
This shows that umpires can play bowls.
Our thanks to Orewa BC for the hospitality and use of their covered green.
Sue Rossiter (Secretary BNHUA)