Women bowlers expected to take to T20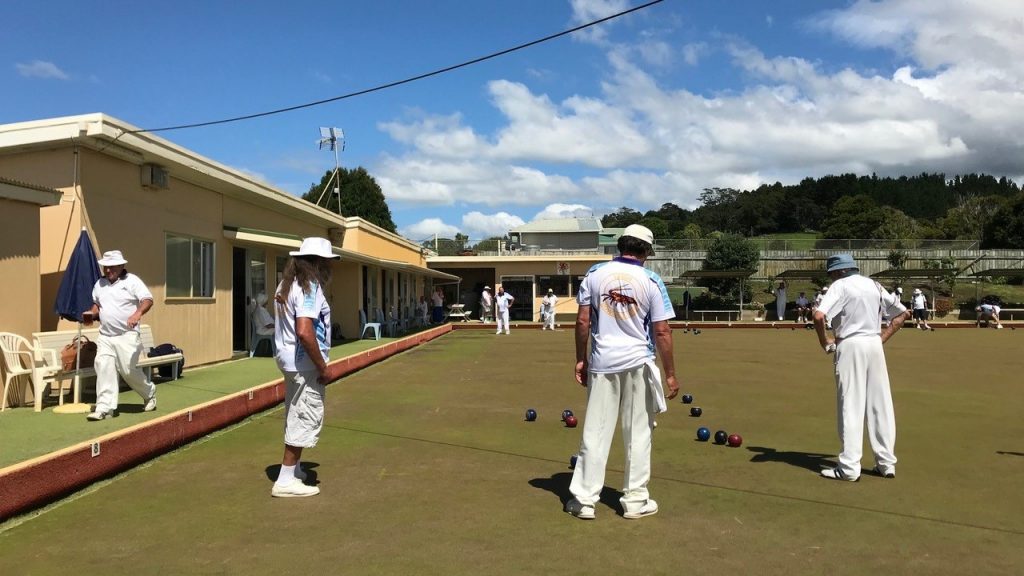 More women are expected to join our sport to take advantage of shorter games played later in the day – with the T20 format due to be introduced this month.  And 26-year veteran Wendy Brooks could well be their role model.
Wendy – Leigh Women's Club Secretary, Warkworth President and a former playing member at Silverdale, Orewa and Browns Bay – says more women than ever are now playing the game and more will join with new opportunities to be introduced.
"When I started, women stayed at home and looked after the kids.  But now many work and can play in late afternoon and twilight meetings," she says. "We are all looking forward to the after-work T20 games which will mean a couple of hours rather than all day – a lot of noise and fun  will boost women player numbers."
Her Mum Lorna, a Leigh club player, introduced her to the game.  "When we were kids we had a house at Ti Point and when it was raining she taught us how to play indoor bowls," Wendy says, "and later, under her tuition, I thought the real thing might be something to fill in my spare time.
"In the first year it seemed so regulated – particularly about dress – but I liked the game and came back for a second year and became totally addicted. I had been a gymnast and this was a team sport, one which constantly challenged my personal best. I was not into the social side very much and I am not a drinker – especially once I became quite competitive.
"But I got to know everyone and we were like one big happy family," she says. "Leigh – like all bowling clubs – is very friendly and became the town's social hub." 
Leigh Women's Club then had around 30 members and the men's 50 who, Wendy says, were great and always encouraged them. She has now been on the club committee for 15 years and the past 10 as Secretary.
Juggling time between the greens and crewing on her partner's deep-sea tuna fishing boat, Wendy played and won titles in the Leigh championships, Inter-clubs, North Harbour reserve and open competitions, as well as at national level.
But Leigh players were getting older, giving up the game or leaving for new challenges. A period began in the 2000s when many who were left at the club played with other clubs for real competition. Wendy spent two years each with North Harbour's Silverdale, Orewa and Browns Bay before joining Warkworth four years ago with its 100 player (including 30 women) membership.  She became President in 2016 while retaining her role as Secretary at Leigh.
Wendy sees her future in bowls continuing for a many years yet.  She plans to even continue in administrative roles after her playing days are over.
She is confident of the predicted surge in women players following the accelerated versions of the game.  "After all," she says, "nothing works well without women!"