Winter cup Roundup by Lindsay Knight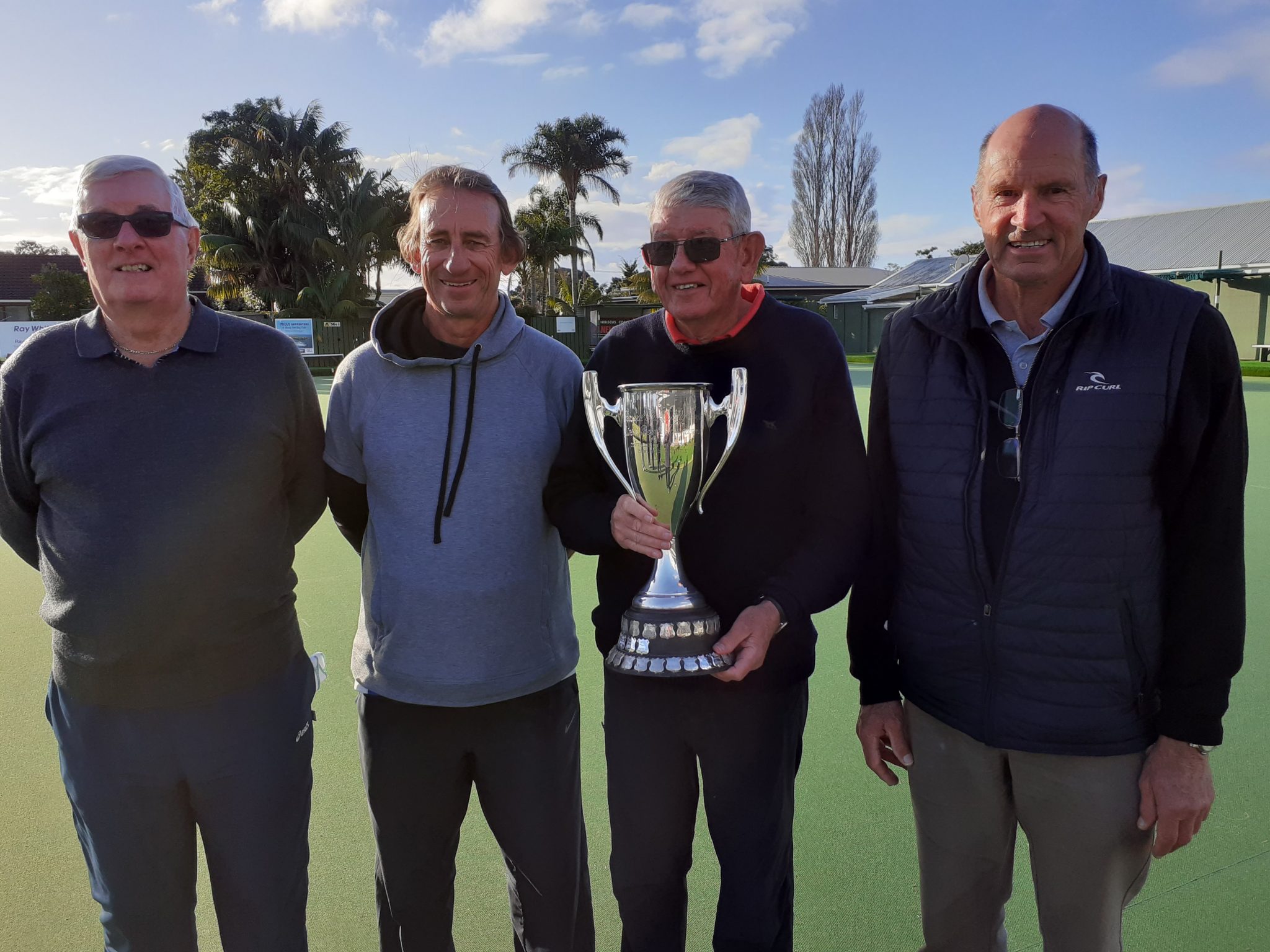 The advantage of having a team of draw bowls specialists was illustrated when the Peter Orgias-skipped Mairangi Bay four impressively won the Winter Cup men's competition.
 In the final at Manly, Orgias, Ron Horne, Phil Chisholm and Allan Langley beat their club-mates Leon Wech, Brian Nolan, Rick George and David Payne 24-19 in what proved to be a thoroughly rewarding tournament for Mairangi. The club's depth was further shown with Payne coming in as a replacement for the unavailable Kevin Cameron.
 And also in the post-section play-off was another Mairangi Bay four, the line=up skipped by Jim Price.
 "We were really rapt to have three teams there," says Orgias, whose team was especially well served in the bonus fours format by having two excellent players up front in Chisholm and Langley.
 "Everyone of us contributed equally to the effort," he says. "Playing draw bowls is the strength of both Ron and I as well," David Lloydd and Alan Daniels appeared in earlier rounds.
 It was one of Orgias' most satisfying experiences in bowls which he started playing 11 seasons ago when a failing body meant he had to forego serious participation in his first sporting love, golf, in which he was on a scratch handicap.
 Like other bowlers with a golf background, Orgias has found little difficulty adapting for as he says: "In golf having to read the borrow on the putting green helps in bowls to get the right green and weight."
 Orgias now finds he enjoys bowls almost as much as golf, and his body has improved so much in recent years he fits in a weekly 18 holes, playing to a respectable six handicap.
 In the quarter-finals the Orgias-four beat the Orewa "Dream team" of Ian Gardner and in the semi-finals Denham Furnell's Manly. Wech's four ousted their Price-skipped Mairangi Bay club-mates in one of the other quarter-finals, then in the semi-finals a strong Orewa "Rat-pack" team skipped by Walter Howden. Howden had with him other centre title-holders in Bruce McClintock and Murray Vallance.
 A surprise was the elimination in the quarter-finals of two formidable Birkenhead teams skipped respectively by the vastly experienced Sandy Cleghorn and Lionel Drew. Cleghorn's four in particular had been impressive in the qualifying rounds.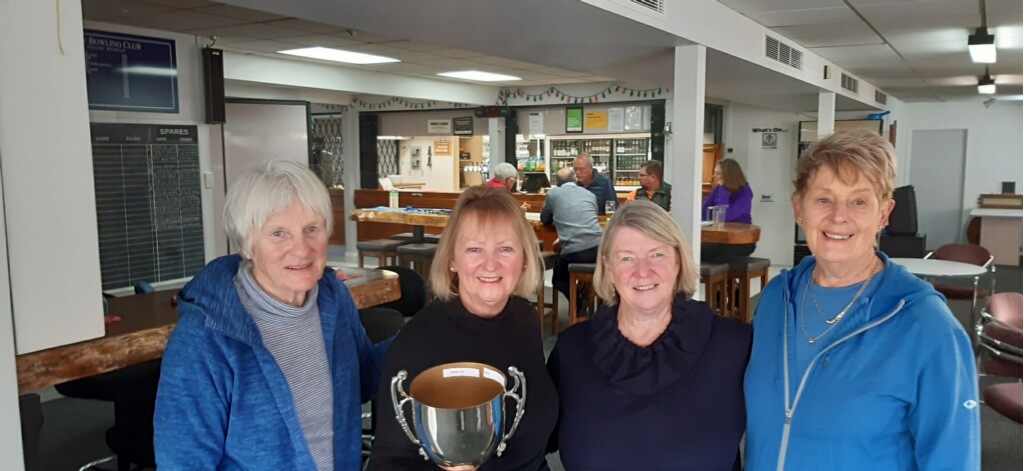 Orewa's women's players were also dominant in matching the feat of the Mairangi Bay by taking out a double when their competition round-robin was completed at Browns Bay.
 Elaine McClintock's Orewa "Dolls" line-up of Jan Harrison, Irene Donaldson and Kerin Roberts, all with a stack of centre titles, was untroubled in continuing an almost clean sweep of wins.
 In second place were their club-mates, Orewa "Chicks" with Maureen Howden skip and Val Taylor, Christeen Dalzell and Mary Wright up front.
 Howden's hopes of eclipsing McClintock received a check with a one-shot loss to Takapuna's Megan Ratcliffe, Barbara Butler, Jan Calcott and Irene Costello, who made a late run to win all three of their final day's games.
 It wasn't enough, though, to oust Manly's Robyn Henderson, Fay Baverstock, Elaine Ferguson and Kathy Stevens, who finished in third place.