Summary of the Mixed 2-4-2 – by Lindsay Knight
  One of North Harbour's best women's bowlers, Lisa Parlane, helped her husband, Doug, to his first Harbour centre title by winning the 2-4-2 mixed pairs championship at Hobsonville on the weekend.
 The Parlanes won the final 12-6 over Sunnybrae's Jan Jones and Andrew Wilson to take the first prize of $300.
  Lisa, now with Orewa after many seasons with Browns Bay, has become one of the centre's most decorated women bowlers, last season adding a second bar to her gold star.
  Though it was Doug's first Harbour title, he achieved considerable success in the Auckland centre before moving across the bridge to North Harbour centre, where he now plays for Birkenhead.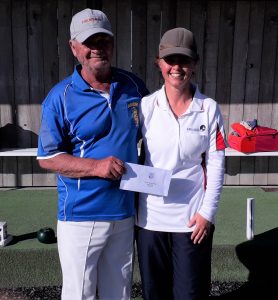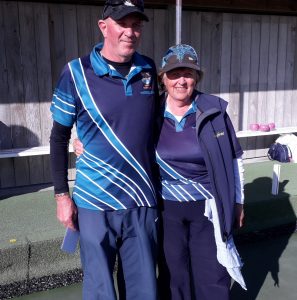 A feature of the tournament was the many closely contested games, with many being won by a single point or requiring an extra end after scores were tied after the scheduled 12 ends.
 Both semi-finals were in this category with the Parlanes just beating the champions from the 2015-16 season, Birkenhead's Daymon Pierson and Orewa's Christeen Dalzell, and Jones and Wilson beating Birkenhead's Mick Moodie and Ruth Lynch 13-12.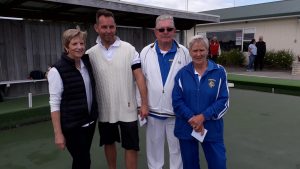 An extra end also accounted for one of the fancied pairings, Black Jack Selena Goddard and last season's North Island representative Daryl Read. Playing in the Takapuna colours, they were upset by the composite pairing of Gail Dick and Warren Seeque.
 A reflection of the high standard produced over the two days was the fact that all four lady players in the semi-finals as well as Dick were gold star holders with at least five centre titles. For their effort Jones and Wilson won the runners-up prize of $200 and two beaten semi-finalists received $80 each.