Passing of Fata Latoa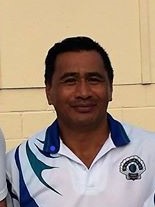 The Board of Bowls North Harbour wish to extend our sincere condolences to the family of Fata Latoa who sadly passed away yesterday.   He was a lovely gentle man who will be sorely missed by all his friends in the community of Bowls and further afield.
Fata will be at the Breakers Training Facility 7-10 pm today (7 Atlas Place, Mairangi Bay) to give all friends and family in Auckland time to pay their respects before he is taken to his hometown of Wellington for a Celebration Service next week.