Open Representative Results
A great weekend of bowls, thanks to Browns Bay for hosting the Open event today.
Unfortunately the rain came in and cut short the last game.
Special mention must go to the 27 players from Auckland and North Harbour who filled the Invitation Side to stop any byes. In each round only singles, pairs & one fours was counted, effectively the other games counted as a bye.
The men ended up with a 3 way tie, coming back to NTOS! 
The overall winner was Northland.
Thanks to all markers & volunteers from Browns Bay, umpires and all sides for playing in this 'hit out'.
Results with & without byes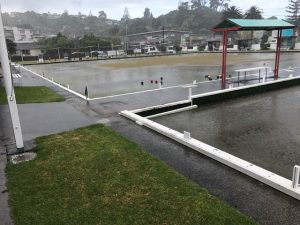 Full Open Results including Invitation includes Invitation Side