Mens Interclub 7s and Birkenhead Womens Pairs on a blustery weekend – Lindsay Knight
 Birkenhead and Riverhead topped the respective sections when in trying conditions caused by Cyclone Dovi the centre's men's sevens interclub competition's qualifying rounds were held at the weekend.
 Birkenhead, inspired by Black Jack Tony Grantham, edged out Takapuna in the section at Browns Bay and Riverhead, led by multiple centre champion in both Auckland and Harbour Steve Cox, emerged in first place at a tempest-tossed Milford ahead of Orewa.
 Conditions were so bad that at Browns Bay the club's flagpole was snapped by the force of the gale. Fortunately, this occurred overnight when there was no one at the club and there was no damage to the green on which it fell.
  All players deserved praise for enduring the conditions, but the centre had little option to press on with little leeway or flexibility in what inevitably is a congested programme.
 The other qualifiers joining the first two from each section, Birkenhead and Takapuna at Browns Bay, were Browns Bay and Helensville, while at Milford Riverhead and Orewa were joined by Milford and Mairangi Bay.
 They will compete in the finals at Browns Bay in a blind draw on March 12.
  Despite the brutal conditions there was a surprisingly high standard of play, especially at Browns Bay where there were such outstanding singles exponents as Grantham, Brent Malcolm (Takapuna), Colin Rogan (Browns Bay) and Bart Robertson (Helensville).
 And while they missed qualifying there were brave efforts from some of the smaller clubs. Belmont Park in the fours lost by a single shot to Takapuna and then beat a Helensville line-up stacked with centre champions.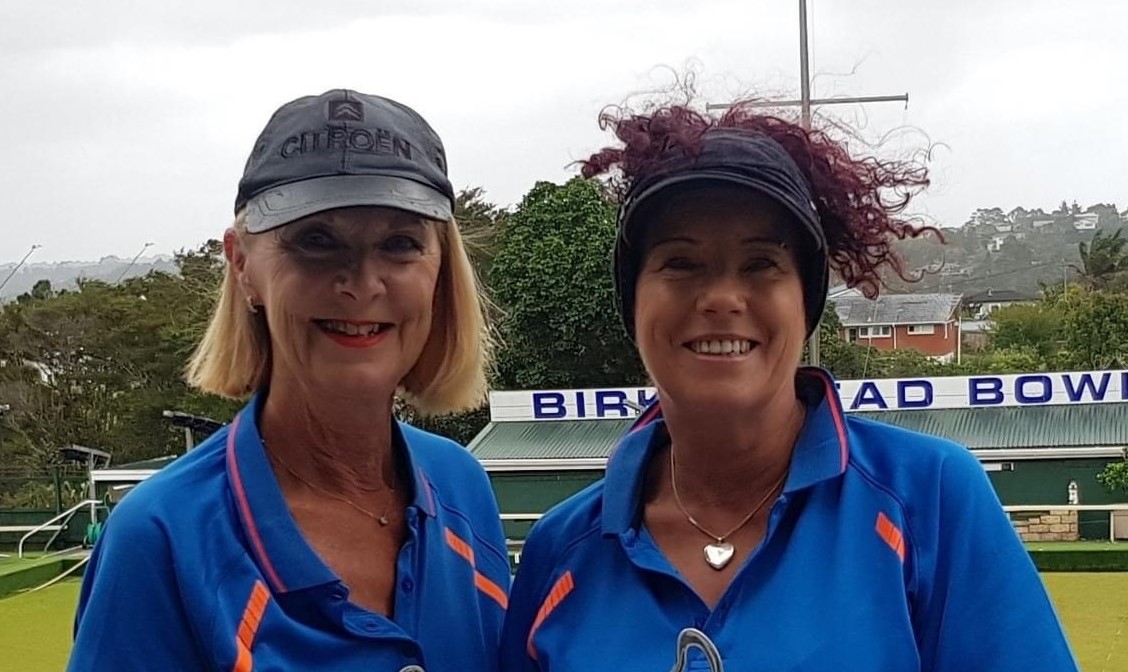 In the other big North Harbour bowling occasion at the weekend Takapuna's Wendy Jensen, in great form at present, and her club-mate Trish Hardy won the Birkenhead club's women's pairs invitation tournament.
 This is a significant event as it is endorsed by Bowls New Zealand as part of its Summer of Sport programme and a handsome stake attracted 22 entries from centres outside Harbour, including from the South Island.
 In winning the final Jensen and Hardy collected $750 each. In the final they had a comfortable 18-6 win over another outstanding Takapuna player, Lisa Dickson, and her Browns Bay lead, Judy Smith.
 Takapuna's Japan international player Keiko Kurohara and fourth year player Skye Renes beat two strong Auckland players Catherine Bien and Ling Qi in one of the plate finals. Bien and Qi had earlier ousted two Birkenhead legends,  Ruth Lynch and Trish Croot.
 The other plate winners were Central Otago visitors, Margaret O'Connor and Christine Buchanan.