Champ of Champ Pairs Roundup by Lindsay Knight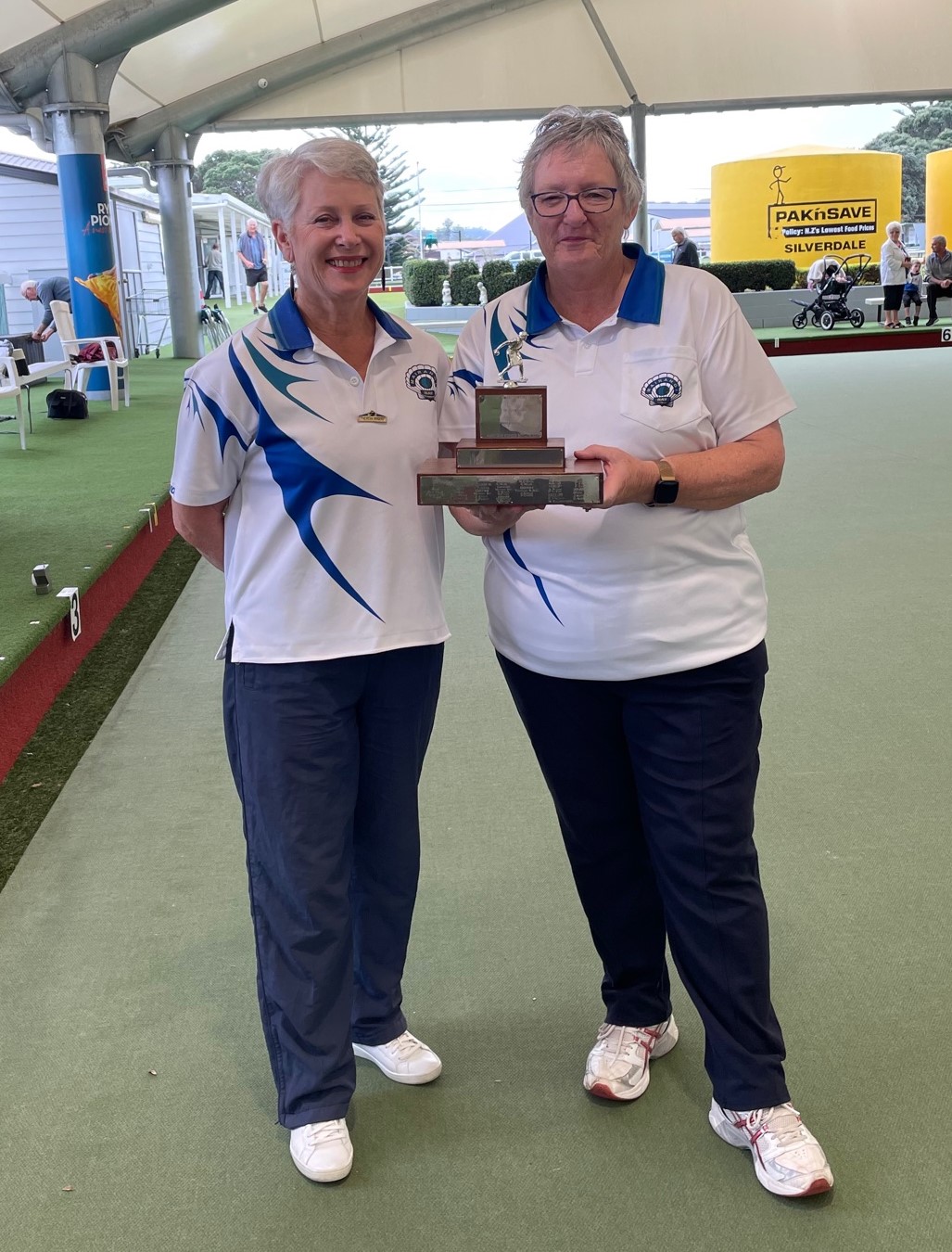 Mairangi Bay's Sheryl Wellington and Theresa Rogers continued their dominance in the past 12 months of North Harbour's pairs championships with another win at the weekend.
 They added the 2020-21 champion of champion pairs title to the pairs championship won earlier this season and repeated last year's champion of champion pairs success.
 In Sunday's final under the roof at Orewa they beat two excellent Orewa bowlers, Judith Seager and Jan Harrison, 22-10.
 This gave Rogers her seventh centre title, a remarkable feat for this talented draw bowler as she has been playing considerably less than 10 years. One of the few setbacks the Mairangi Bay pair have had in major events this season, was in the centre's inter-club sevens when they were downed by Takapuna's Lisa Parlane and Anne Dorreen.  
 In the semi-finals on Saturday Wellington and Rogers had a comfortable 24-8 win over Northcote's Julie Armstrong and Patricia Disse and Seager and Harrison were pushed a little harder to beat Warkworth's Julie Riddle and Linda Mawdesley 16-11.
  Making the semi-final, though, added to some laudable efforts recently by Armstrong, who the previous weekend was in the singles final against Takapuna's Black Jack Selina Smith.
  Early round casualties included a couple of fancied combinations, Birkenhead's Ruth Lynch and Millie Nathan and Lisa Parlane and Trish Croot, who were playing in Takapuna colours.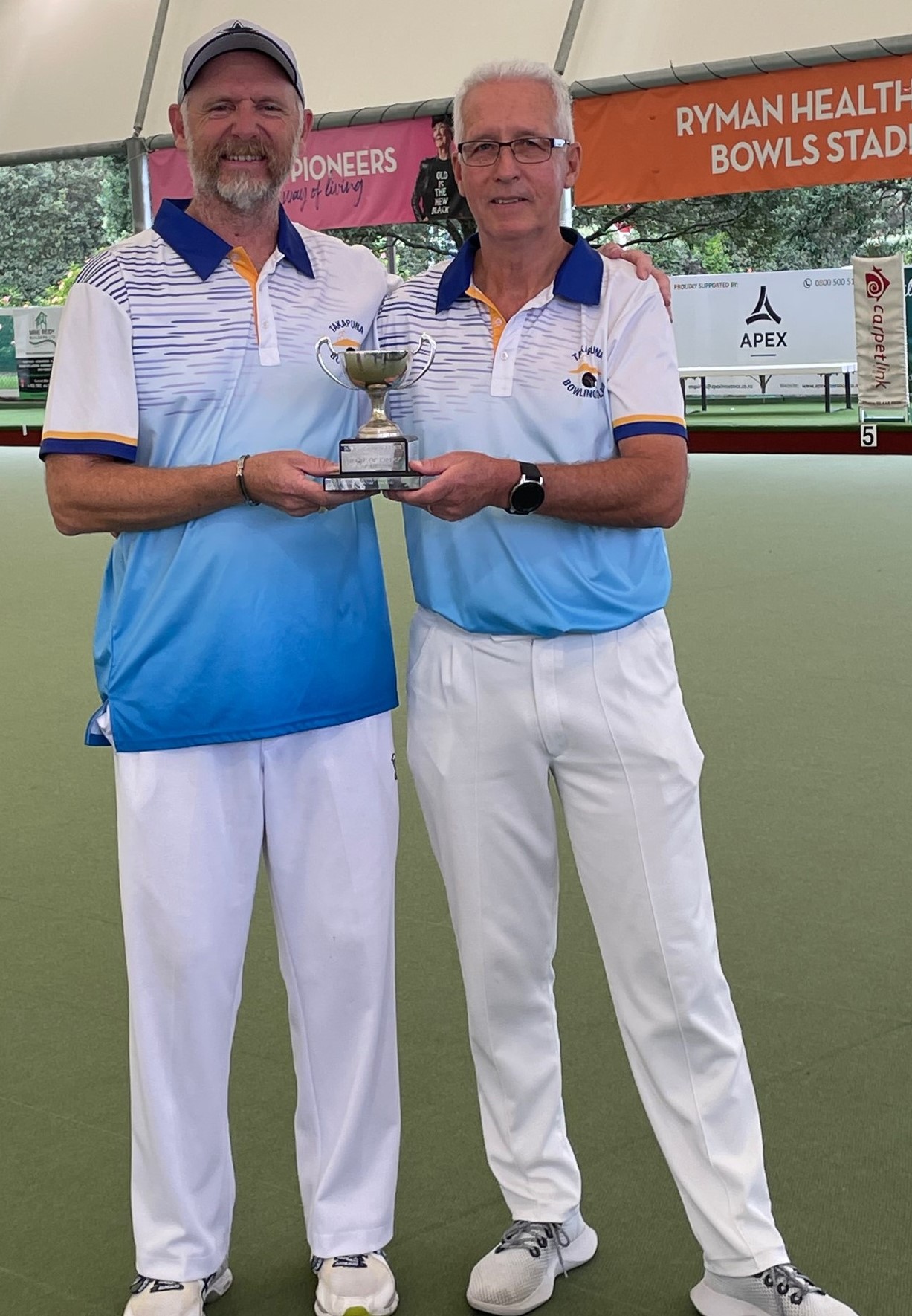 Takapuna's Jerry Belcher and John Janssen won the men's champion of champion pairs title by beating Helensville's Ron Cowper and Ricky Howe in the final 18-13.
 For many the Helensville combination would have been the sentimental favourites as they were playing under the shadow of the death from cancer in March of one of the club's most respected members, Terry Cullen.
 Howe, winner of the pairs championship earlier in the season with Bart Robertson, was playing as a replacement for Cullen, a Helensville life member and long-time green-keeper who as a top player finished with four centre titles.
 But Belcher, who is just a sixth-year player, and Janssen, whose one previous centre title was as far back as the 1996-97 season when he was with Mairangi Bay, had the edge in what was a tight contest. For the promising Belcher it was his first senior centre title, capping a fine season he has in his club's championships.
 In qualifying at Belmont Park on Saturday Belcher and Janssen added to their competitive edge in overcoming challenges from Riverhead's Grant Goodwin and Zaylin Ross and then from Norm Scott-Morrison and Murray Vallance, representing Orewa. In the semi-final they beat Manly's Val Ager and Andy Dorrance.
 Cowper and Howe made the final in their semi against Northcote's Shaun Bayne and David Pierce.