Bowls North Harbour NZ Masters – Information & Playing Schedule
Welcome to the NZ Masters 2023 in partnership with our sponsor Senior Trust – Building Wealth & Wellbeing.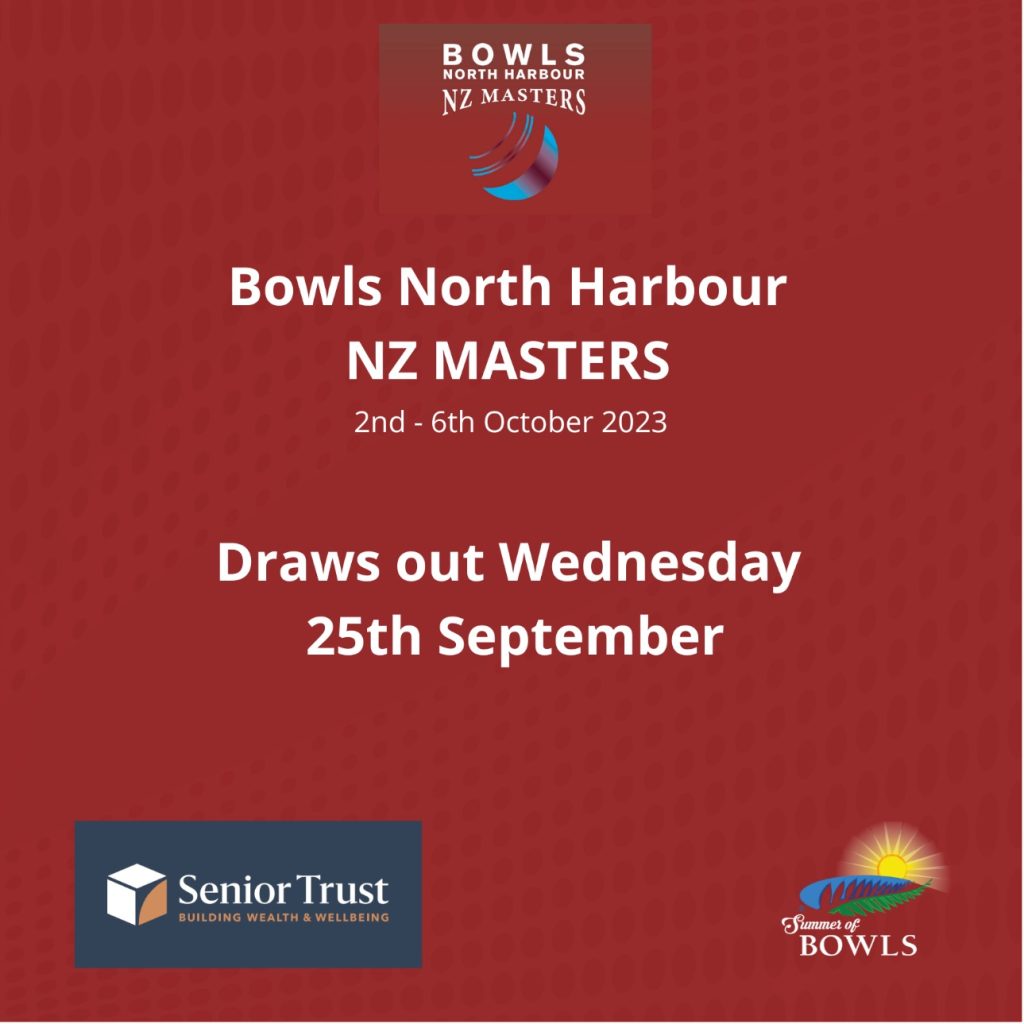 Draws will be out this week and will be emailed to competitors on Wednesday.
For any information and draw issues, please call or email Bowls North Harbour in the first instance.
[email protected]        PH: 027 235 9864  
Live Streaming
With the kind assistance of Bowls New Zealand, Friday 8 October selected finals will be streamed live with Alex Reed and guests providing the commentary. Check Bowls North Harbour's website and Facebook page for viewing details.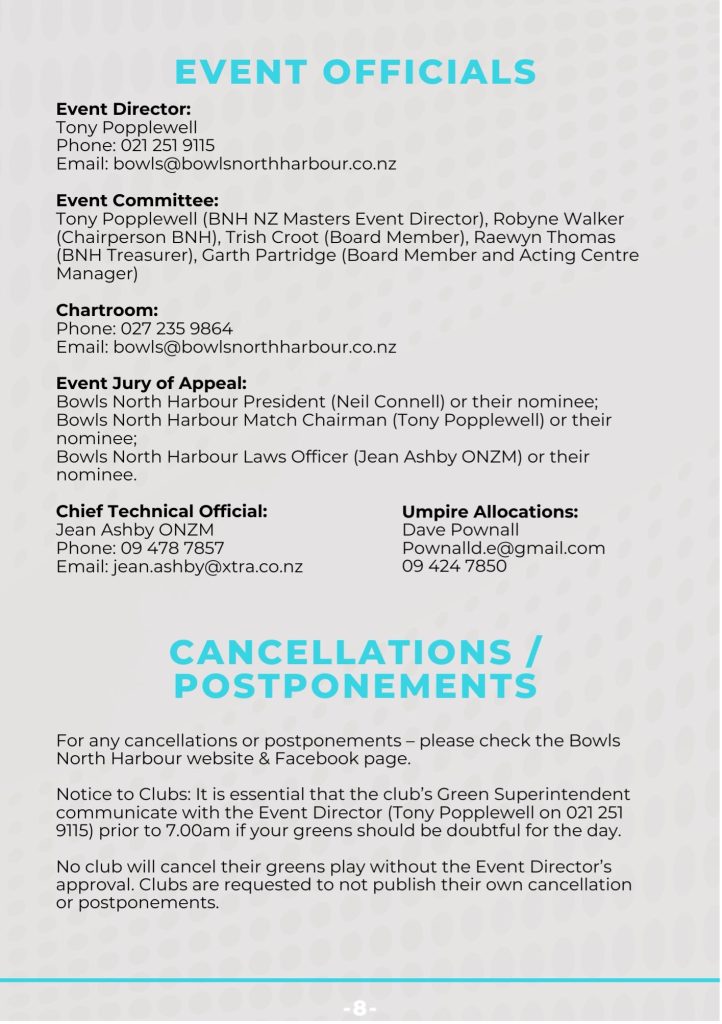 The playing program is as follows: