BNH Awards Ceremony cancelled
13 August 2020
NOTICE TO ALL CLUBS:
 AWARDS PRESENTATION DAY
 Unfortunately, we have to advise that the awards presentation day which was scheduled for Sunday 16 August will not be able to go ahead in view of the uncertainty of times we are currently facing with the Covid 19 lockdown. The event is therefore cancelled and will not be held.
Preparations for the event were well in hand with all the cups/trophies engraved with the winner's names. These cups will not be presented this year and will be held at our office.
The award certificates for the winners and runners-up, the badges, gold stars and bars, and the awards booklet have all been prepared and available for presentation. As Bowls North Harbour will be unable to do this in a formal event as such, these items will now be prepared for distribution to the clubs, who can arrange to pass them on to the members who have been successful during the past season.
It is disappointing that as a Centre we are unable to go ahead with this function and recognise the successes of our members. Let us hope we can move into the new season and continue uninterrupted to enjoy the game of bowls.
A separate announcement will be made shortly to recognise those winners of the special awards which would have been announced on Sunday.
Yours truly,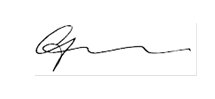 Tony Popplewell
Chairman.