1-5 Men and Women Singles Roundup – Lindsay Knight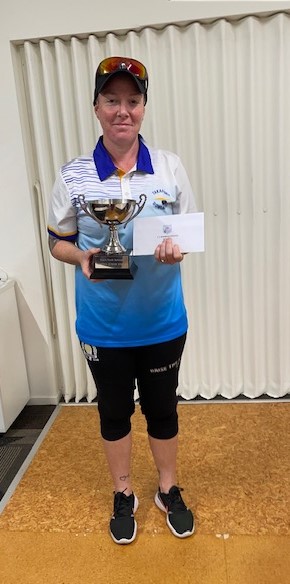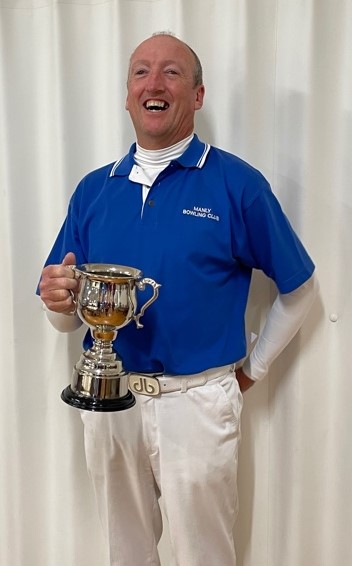 Two of North Harbour's best performed juniors this season, Manly's Keith Benson and Takapuna's Skye Renes, gave further evidence of their promise by comfortably winning the centre's one-to-five singles titles at the weekend.
 In the men's final Benson had a 21-3 win over Riverhead's Peter Young, while Renes had a 21-6 win over Birkenhead's Judi Farkash.
In the men's semi-finals Benson beat Orewa's Allan McQuoid, who earlier in the quarter-finals had ousted one of the favoured players for the title, his Orewa club-mate, Matt Higginson 21-17. Young also beat another leading contender, Mairangi Bay's Allan Langley in the other semi.
 Because of concerns over Saturday's uncertain weather section qualifying rounds were limited to just 11 end games and whether coincidental or not a number of other fancied players fell by the wayside.
  This group included Birkenhead's Chad Nathan, Orewa's Laurie Kean and Manly's Andy Dorrance.
 In the women's semi-finals Farkash beat Belmont Park's Maxe Janssen, who did well as a first-year player, 21-13 and Renes overcame her Takapuna club-mate Irene Costello 21-12.
 In qualifying Costello had removed one of the chief threats to Renes by upsetting Birkenhead's Millie Nathan 21-17.
  Her success in the final capped off what has been an outstanding maiden Harbour season for Renes, who has commuted from her Whangarei home to compete in several club and centre events.
 As well as the singles championship she won the any combination one-to-five pairs championship, heading off some strong male competition with Mairangi Bay's Joy Watkinson and was in the winning Takapuna four which won the senior champion of champions title. She was also runner-up in the centre one-to-five champion of champions event.