Write-up by Lindsay Knight – The Grove Orewa, BNH 1-5 Year Centre Singles
  That good bowlers run in families was proven again when the off-spring of two distinguished and much decorated players won Bowls North Harbour's 1-5 year singles titles at the weekend.
 Sharon Parker, daughter of Helensville stalwart of centre double gold star holder Ron Cowper, won the women's championship, beating Mairangi Bay's Glenda Rountree 21-12 in the final.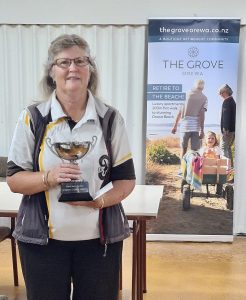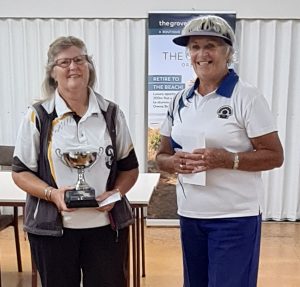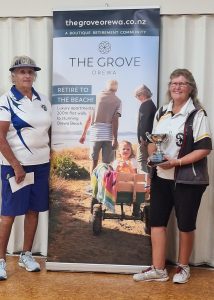 And Shaun Goldsbury, from the Takapuna club and already with a formidable record even at open level for just a second year player, won the men's championship. He beat Clinton Smith (Hobsonville) 21-16 in the final.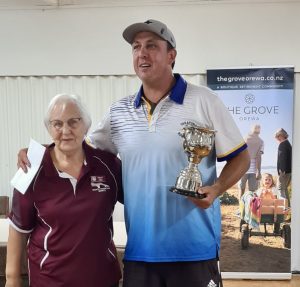 Shaun is the son of one of Gisborne's best bowlers and president of the local centre, Steve Goldsbury.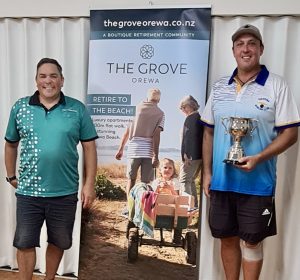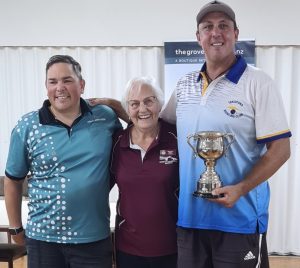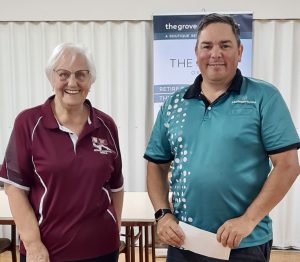 The surprise of the women's championship was the failure of Skye Renes, winner the previous weekend of the centre open singles championship, to advance beyond the quarter-finals.
  Having just made the post-section rounds, with only one win in qualifying play and only going through on most points and higher differential, she lost her quarter-final to another Takapuna player, Irene Costello, 21-11.
 Just over a lengthy illness, Irene won this match, only then to be beaten herself by Rountree, who in the quarter-finals had eliminated Browns Bay's Jo Wyatt, who had qualified by winning all three of her section matches, including against Skye.
 Shaun was in commanding form all weekend, winning most of his matches comfortably. Including a 21-6 win in the semi-finals against Orewa's promising Paul Daniels.
 Smith was another to show prodigious talent, winning his semi-final over Craig Lane (Browns Bay) 21-10.