The Grove Orewa, BNH 1-5 Any Combination Pairs
  The Bowls North Harbour Grove Orewa any combination one to five year pairs championship at Manly at the weekend proved to be a benefit for the Orewa club.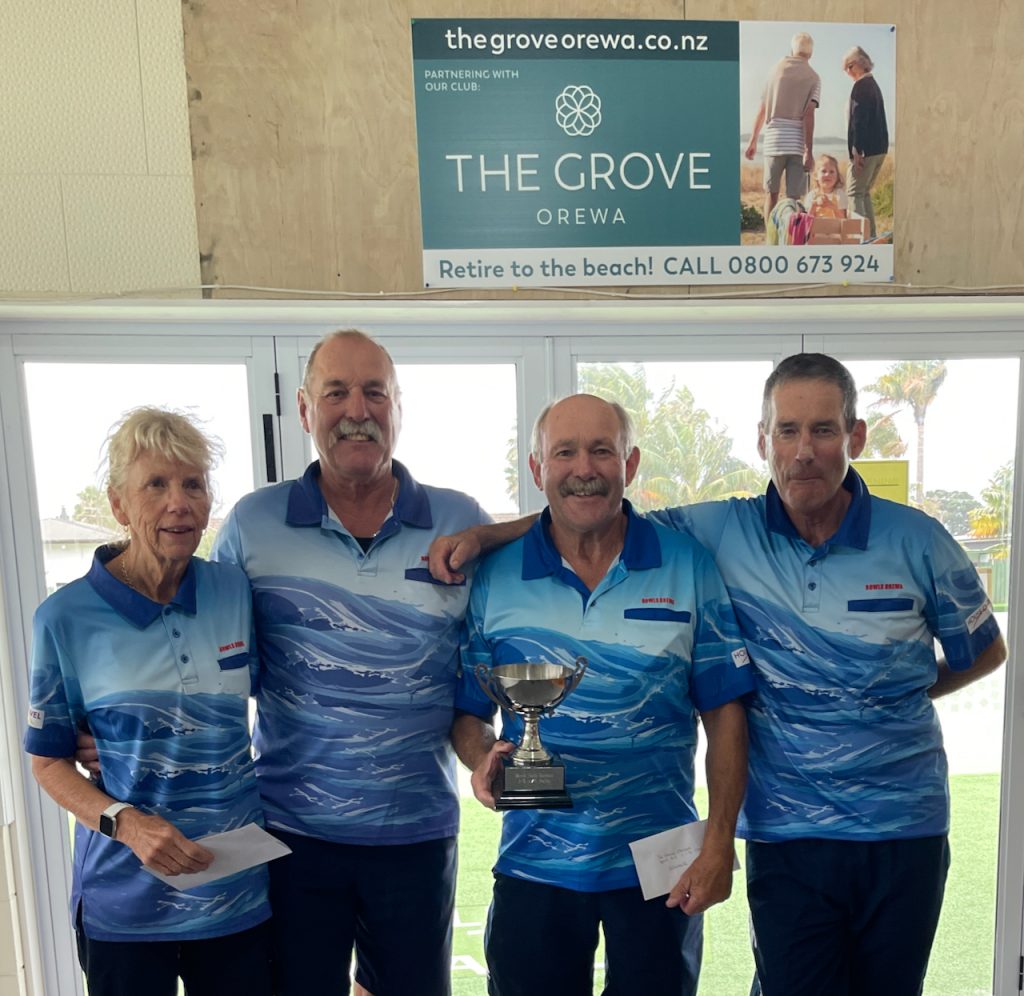 Wayne Harris and Alan McQuoid beat Paul and Carol Hollows 20-12 in an all Orewa final and in their semi-final the Hollows duo beat another Orewa combination, Brendon Wilson and Kerry Greenhalgh 22-10.
 Harris and McQuoid won their semi-final  over a female composite Kathy Stevens and Hemoata Brown, 16-10.
 The beaten quarter-finalists were Skye Renes and Peadar MacElvanna (composite), Paul Daniels and Andy Dorrance (composite) and two Hobsonville combinations of Nigel Rattray with Carl Clayton and Stu Parker with Clinton Smith.