TEAM MANAGEMENT CONVENOR 1-5 WOMEN FOR 2021-2022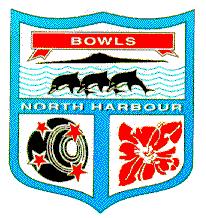 Bowls North Harbour Inc
Mobile 027 235 9864
Email:  [email protected]
P O Box 82, Orewa, Auckland 0946
REPRESENTATIVE TEAM MANAGEMENT
TEAM MANAGEMENT CONVENOR 1-5 WOMEN FOR 2021-2022
Recently we called for expressions of interest for positions of BNH representative teams in
2021-22, that including the position for the 1-5 women.
Gail Dick, who had led this team for the past two seasons, had expressed interest in continuing and the Board were about to confirm her appointment for the coming season when news of her unfortunately passing away came through.
Gail had led this programme with great enthusiasm and had been looking forward to continuing with the women again. But alas it was not to be, and the Board is now in a position where it must begin the search once again.
The Board is now inviting applications from interested members to lead the 1-5 women representative team this season. There is support already in place and the Board desperately need to find the leader to direct the team during the season. The role of the convenor will include –
Lead the representative programme in the category selected for;
Lead the selection, training and management of the representative team in the category;
Engage with and appoint assistants to assist in the selection, training and managing of the respective representative team;
Make all arrangements necessary for player development within the respective programme;
Make all arrangements necessary for the teams to take part in the representative fixtures approved by the Board.
Support both in coaching and administratively is readily available and in place.
Please consider this request and encourage candidates to make themselves known to the Centre secretary by the 18 June 2021. The first representative fixture is on 29 August.
The Board