Report – Battle of the Bridge December 2022 – by Lindsay Knight
    The centre's one-to-five year women's bowlers provided one of the few bright spots for North Harbour in what overall was a disappointing Battle of the Bride representative contest at the weekend.
The one-to five ladies, Michelle Macdonald, Irene Costello, Gaye Horne, Hannaan Shawan, Kathy Stevens, Jeni Hart, Karen Vaisierre and Rosemary Nicol, were the only Harbour side to come out on top of their Auckland counter-parts.
The success was due in large measure to some excellent singles results.
The one-to-five men's team couldn't quite repeat the ladies' success, their task becoming a major hurdle, when in the opening disciplines, the fours and pairs, all matches were lost.
Some recovery was made in the singles, with Shaun Goldsbury, Andy Dorrance, Allan McQuoid and Paul Daniels winning their matches. Team manager Ian Mckenzie said the short ends used at the Blockhouse Bay greens by the Aucklanders had proven challenging for Harbour.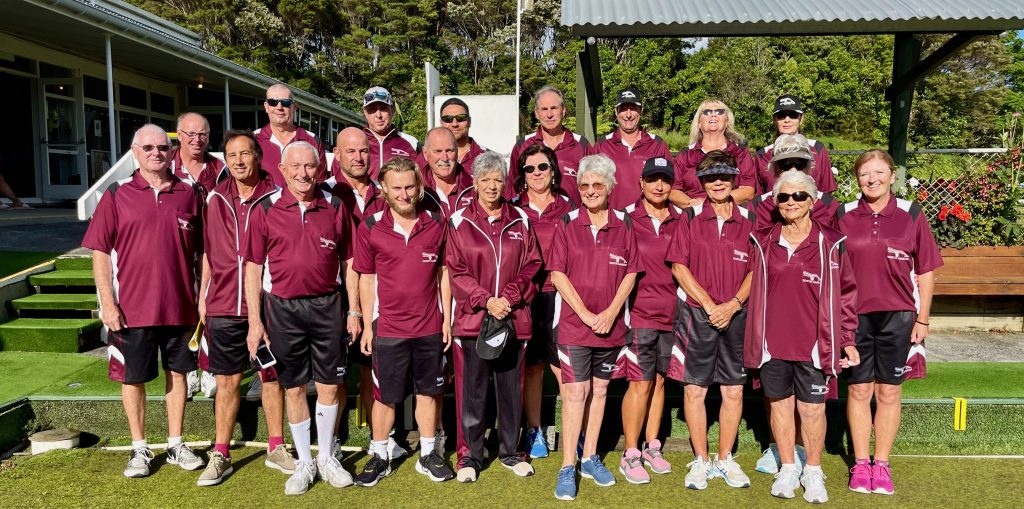 In the premier's one men's clash at Browns Bay Harbour's failure to win one singles match virtually decided that result.
But there were some positives even in the singles whitewash. Jerry Belcher, a late replacement for Bart Robertson, produced a mighty effort against the one-time world champion Gary Lawson, who despite his Canterbury residence, somehow qualifies for Auckland through his Mt Albert club membership. Ironically, for Harbour, another of Auckland's gun players is Tony Grantham, a Birkenhead club member.
Belcher only lost to Lawson 21-19, recovering from a 6-16 deficit to actually take a late 19-18 lead.
Despite Auckland's singles clean sweep several of the games were close, as were a number of the pairs games.
The Harbour premier two team went down to Auckland eight and a half to five and a half. But it was encouraging that two of the centre's developing players, Daymon Pierson and Matt Higginson, had impressive singles wins, as did one of the veterans, David Eades.
Both of Harbour's premier women's teams battled, but again there was some hope provided for the future in the premier two event, by the winning efforts in the singles by two newcomers to this level, Helensville's Kelly Clark and Sharon Parker.