Milestones by Lindsay Knight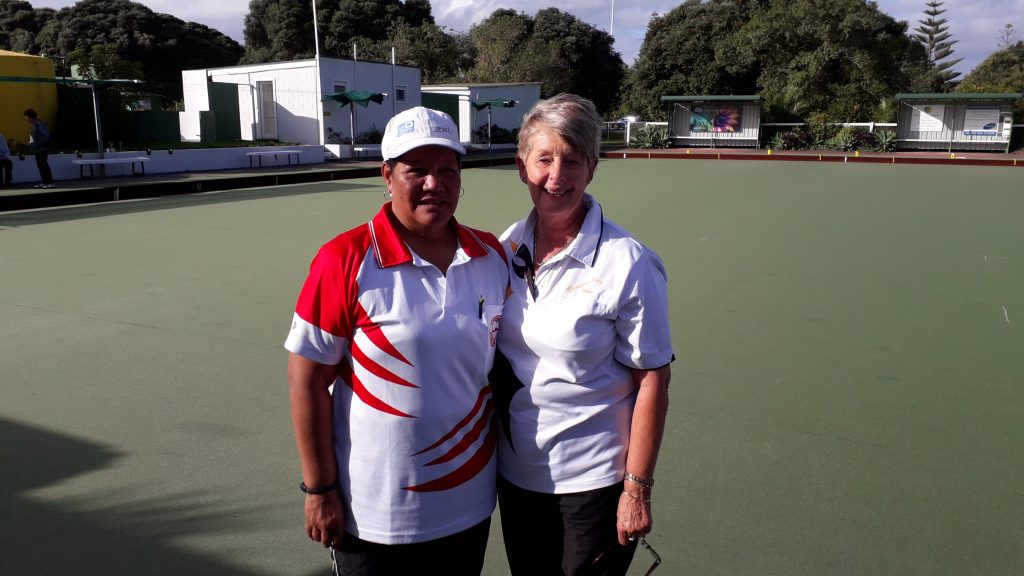 Personal milestones came in abundance when two of North Harbour's most prestigious women's centre titles were decided at the Orewa club at the weekend.
Browns Bay's Kerin Roberts and Glenfield's Denise Samuel each claimed their gold star for winning five senior centre titles.
Roberts was part of a Browns Bay four skipped by Elaine McClintock and with Christeen Dalzell and Anne Dorreen in the front positions which won the champion of champion of fours title.
The four was in rampant form as it over-ran Mairangi Bay's Jan Gledhill, Sheryl Wellington, Kathy Moreton and Colleen Rice 20-4 in the final.
And Samuel then skipped Glenfield teenagers, and two of the country's most promising players, Paris Baker and Laura Tauniva, who's just 15, in the champion of champion triples final.
The Glenfield triple won the final 15-13, thus denying Brown's Bay's McClintock and Dorreen, who were skipped by Lisa Parlane, of what would have been a notable double.
The narrow defeat also meant Parlane and Dorreen missed their personal milestones. Parlane was left on 14 centre titles, one short of a second bar to her gold star, and Dorreen, who has had a stellar season, on nine titles, one short of a bar for her gold star.
Brown's Bay's powerhouse men's four of former Black Jack Tony Grantham, Adam Haywood, Scott Mouton and Scott Evans won the champion of champion men's fours title from Riverhead's Grant Goodwin, Steve Cox, Gordon Smith and Duane McDonald.
Grantham's line-up won a cliff-hanger final 15-14, to repeat the success Browns Bay had earlier in the season in winning the championship fours.
Riverhead had a double disappointment, with Cox, Smith and McDonald then missing out in the champion of championship triples, losing the final to Orewa's Errol Koroi, Murray Vallance and Walter Howden 17-11.
For Koroi and Vallance it was their second centre title while Howden, like Koroi a centre one-to-eight representative, added to the two he had won with his old club, Takapuna.