Mens Singles and Womens Triples Summary by Lindsay Knight
   It was a day to cherish for the Orewa and Helensville clubs when at Browns Bay on Sunday the finals were staged in the centre women's triples championship and the men's singles.
 Orewa provided both finalists in the women's event, with one of North Harbour's most consistent players for some years, Elaine McClintock, skipping Christeen Dalzell and Kerin Roberts to an 18-11 win over club-mates, Elizabeth Ring, Tira Campbell and third-year player Michelle Kean.
 And in the men's final Bart Robertson, another who has been a class act over many years, beat his Helensville club-mate, Kylie Clark 21-10.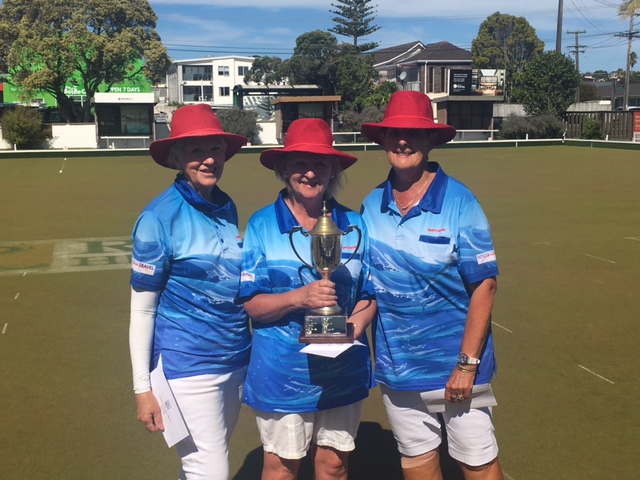 For McClintock it was her 13th Harbour title and for each of Dalzell and Roberts their seventh. They thus completed a comprehensive all-round performance and their string of victories included a decisive 16-7 semi-final win over the strong Takapuna triple of Lisa Parlane, Trish Croot and Jamie Chen.
 McClintock and Roberts in particular both excelled in the final. At lead Roberts' precise draw was responsible for a handy early lead and then at skip as the Ring triple rallied towards the end McClintock at skip played some masterly shots.
 On the 14th end when Ring was holding three shots which could have tied the scores at 13-all trailed the jack to the ditch to pick up a crucial two shots.
 And on the second to last end, with Ring holding five shots, McClintock took the game away from her by with her last bowl drawing second shot to reduce the count to one.
 In their semi the Ring triple was just as impressive as McClintock's had been in theirs, beating another strong Takapuna combination of Wendy Jensen, Anne Dorreen and Trish Hardy 15-8.
 The performances of Robertson and Clark continued a recent purple patch for the Helensville club. Though small in numbers its feats over a long period have been phenomenal, enhancing even further the legendary status of past giants like the late Ivan Kostanich and the late Pat Robertson.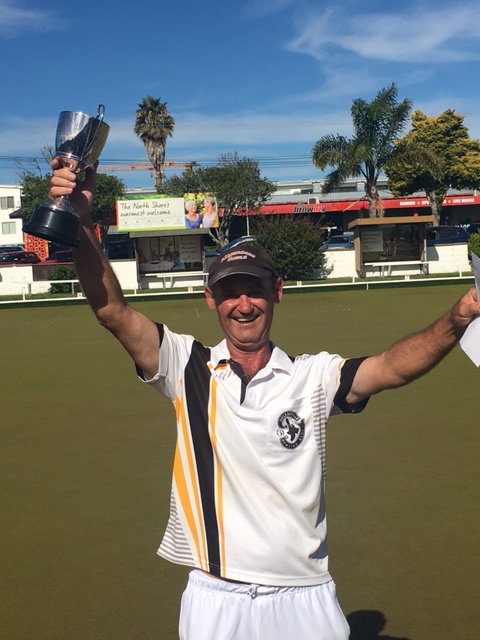 Bart Robertson now has eight centre titles, including four in the singles and the pairs won the previous weekend with club-mate Ricky Howe.
 Howe also did well in the singles making the last eight and emerging from one of the most competitive qualifying sections which included talented bowlers like Simon Poppleton, Brent Malcolm and David Payne.
 Like Clark, Howe has tended to have travelled under the radar. But both are obviously fine bowlers and played with Robertson in the Helensville which last season won the championship fours. Clark, now acting as the club greenkeeper indeed has won club titles over all four disciplines and has won the singles twice.
 In the semi-finals Clark toppled the mighty Colin Rogan 21-18 and Robertson was too strong for Takapuna's Graham Skellern.