Interclub 7s Summary by Lindsay Knight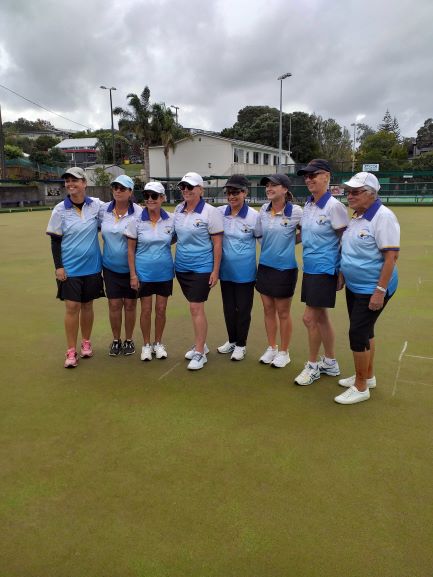 Browns Bay and Takapuna will be North Harbour's representatives when the national sevens inter-club competition is held in in Christchurch on April 16-18, each club respectively winning the centre's men's and women's championships at the weekend.
 Takapuna, inspiringly led by its two Black Jacks Selina Smith and Wendy Jensen, comfortably won the women's round-robin at the Mairangi Bay club. But there was a little more tension in the men's competition at Browns Bay before the host club prevailed.
 Indeed, Browns Bay's win over Takapuna's first team was not determined until the last end of an epic fours contest lasting more than three hours in which two strong sides came to the last end with the scores locked at 16-all.
 With Browns Bay's wily singles player Colin Rogan having won against Takapuna's Graham Skellern it seemed as if the final would be a cakewalk when Browns Bay in the fours took a 13-5 lead after nine ends, even though the pairs had gone Takapuna's way.
 Its seasoned combination of Neil Fisher, John Walker, Lindsay Gilmore and Brian Wilson seemed to have the game well in hand. But the Takapuna four of Simon Poppleton, Brett O'Riley, Trevor Forward and Bevan Smith steamed back into the game with a three, a two and three to even the score at 13-all.
 The drama lasted until the last end, with the experienced Walker at three playing the crucial bowl to give Browns Bay its final edge.
The pairs battle between Takapuna's Jerry Belcher and Raymond Skoglund and Browns Bay's Jean Viljoen and Dave McMurchy was also a cliff-hanger and the scores, too,  were locked going into the last end.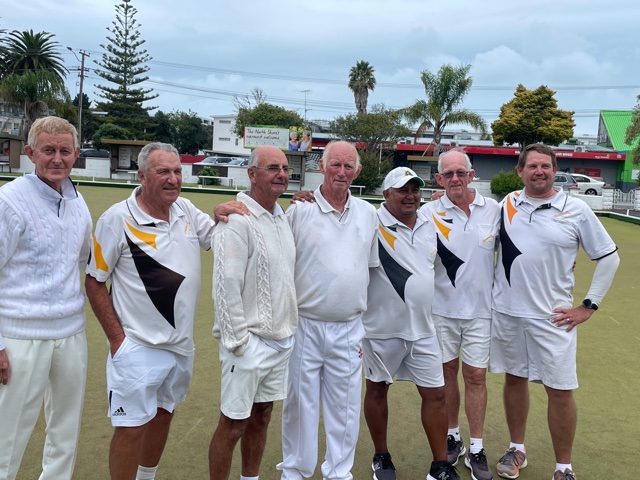 It was a notable effort by Takapuna to make the final as after the first day it appeared it would not even make post-section. But five wins from six games on the final day of qualifying saw them scrape through.
 Browns Bay won its semi-final against Takapuna's second team  and Takapuna's first team won its semi-final against a gallant Northcote side.
 In the women's competition, played in conditions made difficult by a nasty easterly, Takapuna made no race of the round-robin against Mairangi Bay, Birkenhead and Orewa.
 It won eight of its nine matches to finish with 25 points with Mairangi second on 12, Birkenhead on nine and Orewa on seven.
 Smith was in sublime form in the singles beating three good players in Colleen Rice, Elaine McClintock and Millie Nathan and Lisa Parlane and Anne Dorreen were also in vintage touch winning all of their games in the pairs against well performed  opponents.
 The only, minor blemish for Takapuna was a 12-all draw in the fours against Orewa. But the two wins by the Jensen-skipped four of Robyne Walker, Adele Ineson and Connie Mathieson resulted in spectacular score-lines, especially that against Mairangi when they recovered from a 3-16 deficit, yet still won comprehensively.