Final Results of the Champ of Champ Singles – Lindsay Knight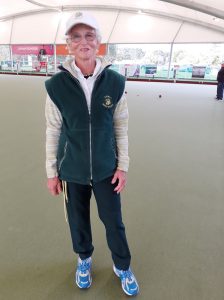 Bowls North Harbour discovered another accomplished women's player when Warkworth's Jules Loubser was a surprise winner of the centre's champion of champions singles title in the final at Orewa on the weekend.
 Formerly from South Africa, Loubser belied her nearly 70 years and the fact she is only a second-year player by beating Takapuna's international Wendy Jensen 21-15 in Sunday's final.
 Jensen was not the only major scalp she gained, for in the first round she beat a former centre champion, Riverhead's Jacquie Broderson, 21-20, then in the semi-final a centre gold star holder, Orewa's Lisa Parlane, 21-18.
 Loubser's late rise in bowls can be attributed to the fact that until taking up the game her main sport, and one she still plays, was golf, which she plays to a low
handicap. The athleticism derived from golf background and her instinctive judgement of weight served her well in
her startling effort over the weekend.
 In the final she played with commendable composure and even when Jensen was holding several shots on particular ends managed to either reduce the count or deny Jensen a big number with her last bowl.
 That was never more illustrated than when with the score in her favour 14-9 she was in danger of conceding four shots and leaving the game poised at 14-13 and with Jensen poised to make her customary late finish. But with her last bowl she stole the end and instead went to 15-9.
 Jensen went into the final as the favourite, not only in view of her much greater experience but for the form she showed in the first day qualifying rounds, especially with a decisive 21-8 semi-final win over Mairangi Bay's capable Theresa Rogers.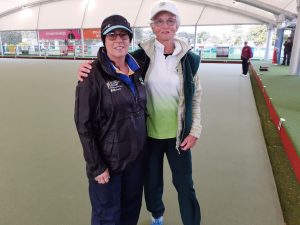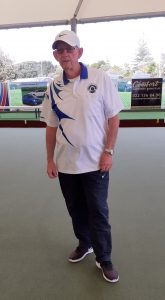 The much-decorated Colin Rogan, playing as Mairangi Bay's representative, took out the men's champion of champion singles title with a 21-16 win in the final over Takapuna's Graham Skellern.
 The game had been even until at the midway state Skellern had a shaky spell and though he rallied it was not enough against the trademark steadiness of Rogan, who now has a staggering 33 centre titles.
 Both players showed excellent form in the qualifying rounds, with Skellern opening with a 21-0 whitewash and Rogan beating a strong player like Riverhead's Steve Cox 21-8 in their semi-final.