Dick Bree Triples weekend summary – Lindsay Knight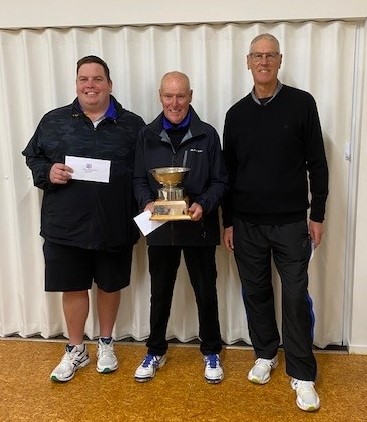 After a tournament of upsets and cliff-hanger finishes Takapuna's Jeremy Brosnan, Bevan Smith and Ian Hardy emerged triumphant in the Dick Bree men's triples championship at the weekend.
 In winning Sunday's final 17-13 under Orewa's roof the Takapuna triple ended what had been a fairy tale journey by the host club's unheralded line-up of Ian Gardener, Willie McIvor and Wayne Harris.
 Other than McIvor, a well performed junior while at the Browns Bay club, none of these players has been prominent at centre level. Indeed, Harris has just finished his first season in the game.
 But in making the final as in the words of one pundit "1000 to one outsiders" they exceeded all expectations and in post-section play especially achieved some notable conquests.
 In the quarter-final they beat Riverhead's Steve Cox, Duane McDonald and Lindsay Gilmore, all vastly experienced and centre title-holders, 15-11.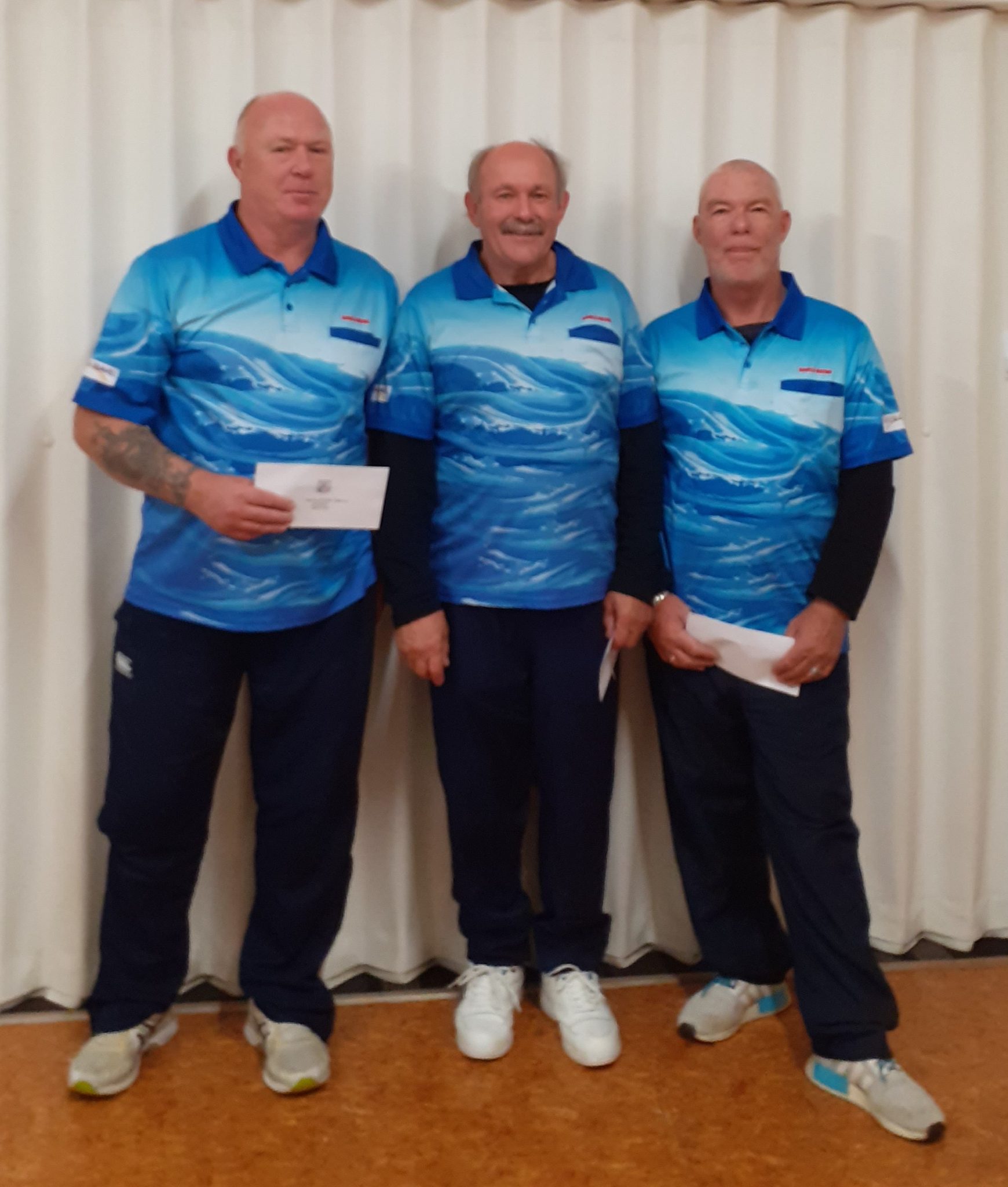 Even more remarkably, in the semi-finals they toppled one of North Harbour's most renowned units in Browns Bay's multiple centre champions, Neil Fisher, John Walker and Colin Rogan.
 And in the final they were far from disgraced against a solid Brosnan-skipped Takapuna line-up. Orewa trailed 5-11 after eight ends, but battled back to be all square at 13-all with just two of the 18 ends left.
 But Takapuna, inspired by some outstanding play by Hardy at lead, took charge of those to clinch the title.
 It was the second centre title for Smith who was successful in this event in the 2017-18 season, but the first for Brosnan and Hardy, both of whom have been with Takapuna for only a season or two.
 However, both have been close to major honours previously, with Hardy having had a lengthy stint in the game with Carlton in Auckland and with Mairangi Bay and Brosnan, still only in his mid-20s, being regarded as one of Auckland's best prospects while with the Glen Eden club.
 The Takapuna team also overcame some illustrious competition, beating Birkenhead's Randall Watkins, former Black Jack Tony Grantham and Keith Burgess in the quarter-finals and then comfortably over Manly's Denham Furnell, Kevin Rainsford and Warren Marks in the semi-finals.
 There were several tense games in the quarter-finals with the Fisher triple only beating Takapuna's Chris Taylor, Norm Scott-Morrison and Trevor Forward by a single shot and Furnell's Manly by the same slender margin over Birkenhead's Peter Nathan, Evan Thomas and Chad Nathan.