Centre Fours Weekend by Lindsay Knight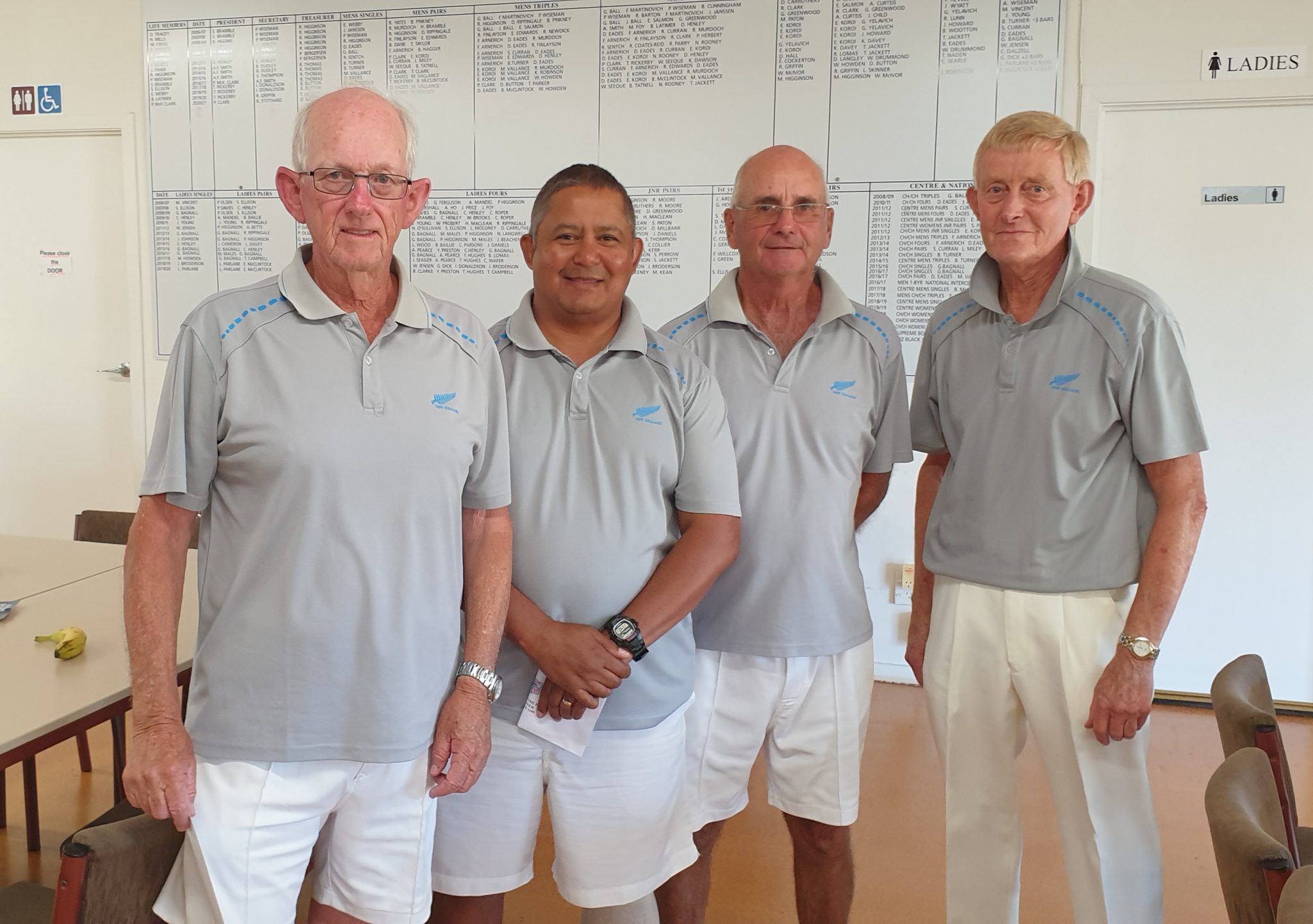 The outstanding Browns Bay four of Neil Fisher, John Walker Colin Rogan and Brian Wilson collected yet another centre title with its success in the centre championships at Orewa at the weekend.
 The Fisher-skipped side had a narrow 11-10 victory over Birkenhead's Randall Watkins, Daymon Pierson, Jack Huriwai and Jimmy Heath in the final to give the now legendary Rogan another bar to his gold star with a staggering 35 centre titles.
 Walker, with nearly 30 titles, and Fisher and Wilson, with six each, are also among the centre's most decorated players.
  And Fisher has many other honours, at national level as well as centre, with the bulk of his bowling career having been with the Auckland centre.
 The Brown Bay combination went through the tournament undefeated, having started with a decisive first round win over a competent Takapuna four skipped by Chris Taylor, then continuing that form in post-section against Riverhead and Mairangi Bay skipped respectively by Grant Goodwin and Ian Coombe.
 However, Birkenhead proved a worthy opponent in the final and the Browns Bay win only came after the match had been pushed to an extra end. And there it needed a Fisher drive to remove Birkenhead's shot bowl for the title to be secured.
 Birkenhead in the quarter-final ousted a strong Takapuna four skipped by Graham Skellern, which was a measure of revenge for Watkins in particular as in the recent pennants final he and his team had been dominated by much the same Takapuna players.
 Birkenhead then won its semi-final against another Takapuna four skipped by John Janssen, which earlier had eliminated club-mates Brent Malcolm, Bob Telfer, Ian Hardy and Jerry Belcher, a combination which had been impressive in section play.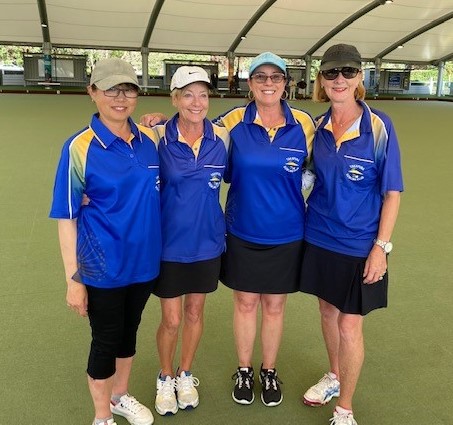 The women's fours championship was again dominated by Orewa and Takapuna, with the latter's Wendy Jensen taking her 10th Harbour title in the final to add a bar to her gold star.
 It was, however, a hard-won victory with her team-mates Anne Dorreen, Trish Hardy and Jamie Chen being matched for most of the game by Orewa's Elaine McClintock, an outstanding Christeen Dalzell at three, Irene Donaldson and Michelle Kean.
 The 15th and final end of an absorbing, quality contest was reached with the scores locked at 10-all. It was only then that the deadlock was broken with Takapuna picking up three decisive shots.
 It was the 11th centre title for the experienced Dorreen, but only the second for Hardy, who is just a sixth-year player, and the first for Chen, who has moved to the centre from Auckland's Remuera club.
 In the semi-finals Takapuna comfortably beat a Helensville four skipped by Joy Connell, but McClintock had a titanic struggle with another Orewa four skipped by Maureen Howden and with Bev Lomas, Kerin Roberts and Jan Harrison up front. This match only went McClintock's way on the last end.
 The side most unlucky to miss the play-offs was Mairangi Bay's Jan Gledhill, Sheryl Wellington, Colleen Rice and Theresa Rogers, which was unbeaten in section play. But two draws, one of which was against Takapuna's Jensen, proved costly.
 Because of Sunday's showers most of the post-section play was on the Orewa club's indoor green, which given the season's congested programme was a blessing for centre officials.