Bowls North Harbour Board Nominations Required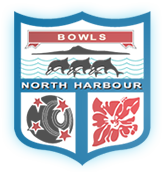 The Bowls North Harbour AGM is being held
at Milford Bowling Club, Sunday 23 June, 1 pm.
Five of our eight board members plus the treasurer have completed their minimum two-year term on the board and reluctantly will not be seeking re-election, due to other commitments. 
Huge thanks to: Graham Dorreen (3yrs), Lisa Brown (Treasurer 3yrs), Gary Stevens (2yrs), John McCormack (2yrs), Wayne Wrack (2yrs) and Garry Banks (3yrs) who have made major contributions to the Centre, which has the processes, disciplines and finances in place to ensure the next Board can continue operations smoothly.  The Centre is in great shape.
A quorum of 5 board members is required for the Board to be able to conduct any business and we have only 3 remaining.
The Board has advertised for nominations and to date, none have been received.  It's time for others to step up and continue the good work that has been done.
Your Centre needs you, even if you can commit for just 1 year.  This is your chance to continue on the good work done by past and present board members and for you to contribute to the game of bowls here in the North Harbour district.
Nominations are due to close on 1st June 2019 and can be made on the attached Board Member Nomination form.