BNH Pennants 2022 Results – by Lindsay Knight
Birkenhead and Orewa took the major honours in the finals of the centre pennants competition finals at Manly at the weekend.
  Birkenhead Bees completed an impressive, consistent run of form by overpowering Mairangi Bay to win the women's premier final and Orewa was equally as imposing with a clean sweep in the premier men's final against Birkenhead Stingers.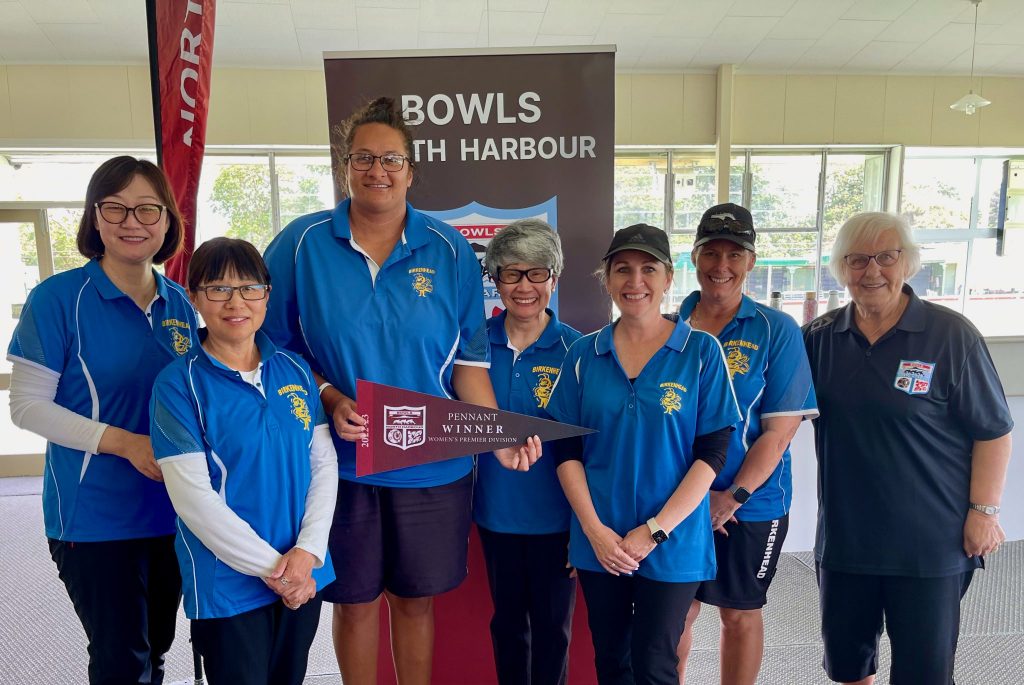 The winning Birkenhead women's side comprised Millie Nathan, Loz Croot, Connie Mathieson, Trish Croot, Jamie Chen and King Qu.
  Orewa's triumphant men's side was Peter Clark, Trevor Parker, Paul Daniels, Matt Higginson, Noel Rooney, Chris Searle, Warren Seeque, Laurie Kean, and Greg Yelavich. It was a particularly fine effort with several of the side either still in or just out of the junior ranks.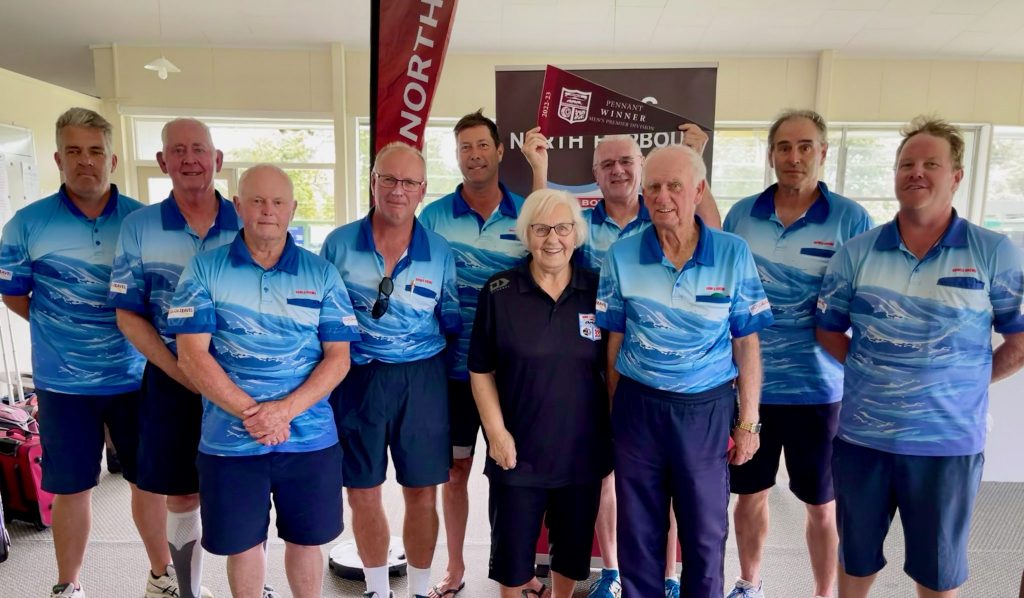 In the semi-finals Orewa beat a Takapuna side, stacked with several centre title-holders, 8-2, and the Birkenhead Stingers ousted their club-mates, the Birkenhead Hornets, also by an 8-2 margin.
 Other grade finals decided at the weekend were:
women's division one, Mahurangi East over Browns Bay Reds
mixed division A, Mairangi Bay Waves over Takapuna Grange
mixed division B,, Beach Haven Emeralds over Warkworth.
 The men's division one competition will be decided at a later date.