1-5 AC Pairs – The winners by Lindsay Knight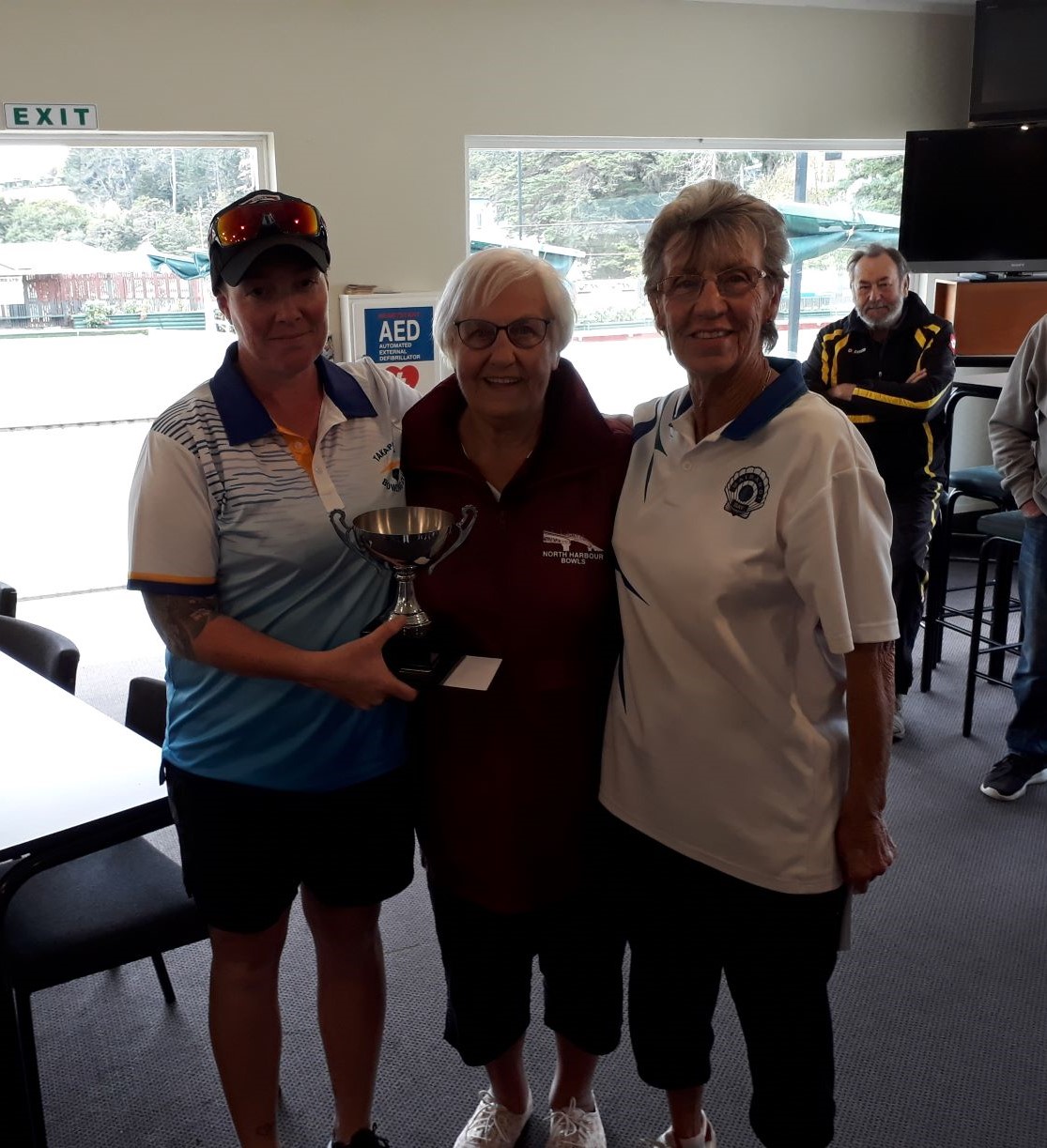 It was a case of girl power prevailing when the centre's inaugural one-to-five year "any combination" pairs championship's post-section play was held on Sunday at Warkworth.
 In the final Mairangi Bay's Joy Watkinson joined Takapuna's Skye Renes in beating two highly promising Orewa bowlers, Matthew Higginson and Laurie Kean 16-13.
 And in their quarter-final and semi-final the Renes-Watkinson pair had also accounted for all-male combinations, Manly's Andy Dorrance and Bruce Travers and then another Orewa pairing, Wayne Harris and Allan McQuoid.
 That Renes and Watkinson won the title was perhaps not too surprising. In sport and in the short time they've been playing bowls they both have excellent backgrounds and records. Both are members of the Harbour one-to-five representative side.
 Skye actually hails from Whangarei but has taken up dual membership with the Takapuna club this season. She already has made an impact, not only at junior but also open levels, and was in the winning championship fours team recently.
 Just a third-year player she has been clearly marked as a player with potential.
 Watkinson is in her final year as a junior and though taking up bowls late in life she has had a lifetime in sport, mainly in basketball and tennis. And if any in their 70s and upwards are familiar with the surname it's because Joy is the widow of one of New Zealand's greatest scullers of the 1960s, Murray, who died in 2004. An Olympian at Tokyo in 1964, he finished fifth in the singles sculls final.
 Joy started bowls with the Milford club but moved to Mairangi to join her close friend, Gaye Horne, who as part of her support team drove her for the post-section rounds from Milford to Warkworth.
 One of the fancied sides, the brother-sister pairing from Birkenhead, Millie and Chad Nathan, missed out on post-section, being upset in section play by Helensville's James Lomax and Sharon Parker.