Christmas Message 2022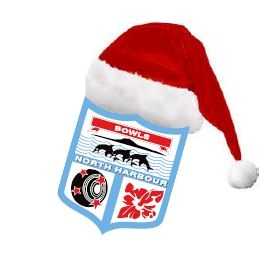 The Board of Bowls North Harbour would like to wish you a very Merry Christmas and Happy New Year and thank you for your continued support in 2022.
It's great to be back on the greens and enjoying the competitive play and company of our fellow bowlers. 
In the coming New Year (2 to 9 January 2023) we will be co-hosting, along with Bowls Auckland, the Bowls New Zealand Summerset Men's and Women's National Singles and Pairs in Open and Open Disability categories. 
Best of luck to all our BNH members playing in the Nationals.  Also, a big shout out to all our clubs and their on and off the green volunteers who will be hosting players from many clubs across New Zealand.  Our participating clubs include Birkenhead, Browns Bay (Headquarters), Mairangi Bay, Manly, Orewa, Sunnybrae and Takapuna. 
They may need assistance at times so if you are available, please make yourself known.  One area that our clubs may need extra volunteers is Markers for the Singles competitions.  Once Bowls New Zealand finalise their Greens Allocation we will have a better idea of where there are gaps. 
First and foremost, let's hope the weather is kind! 
For those of you that are having a relaxing time at home or away please enjoy.  We look forward to seeing you all on the BNH greens in 2023.
Nga mihi
Kind regards
Maureen, Neil, Mike, Trish, Garth and Robyne